The 2020 SAFE International Conference is open for registration. The early bird rate is open until August 1, 2020. Due to COVID-19, the registration rates have been reduced this year for SAFE members. Early bird registration is $70 per day. Regular registration is $80 per day.
The Scientific Association of Forensic Examiners presents it speaker list for the 2020 conference. Since 2015 SAFE has delivered its international conference online via Zoom. Our members are located across the world in Africa, Asia, Europe, New Zealand, North America, and South America.
The 2020 SAFE International Conference is held this year on September 11 and October 2. The order of speakers is being finalized.
September 11, 2020
9:00 Pacific Time, 12:00 Eastern time
Dr. Max Houck – Forensic procedures
Bio:
An international expert in the forensic sciences, Dr. Max M. Houck has nearly 30 years of expertise in casework, research, speaking, and writing.  His casework includes the Branch Davidian Investigation, the September 11 attacks on the Pentagon, the D.B. Cooper case, and the West Memphis Three, among hundreds of others. His committee work includes the White House, the National Academies of Science, the Royal Society, and Interpol. Dr. Houck is one of the most published professionals in his field. He is Editor-in-Chief of Forensic Science International: Synergy, the first Gold open access journal in the discipline. Dr. Houck is also Editor-in-Chief of the third edition of The Encyclopedia of Forensic Sciences. Dr. Houck is a Fellow of the Royal Society of Chemistry and a retired member of the American Society of Crime Laboratory Directors.
Abstract:
Classification and comparison are the mainstays of the scientific method but all the more so for forensic science. Despite their importance classification and comparison are little studied or explored as foundational to the forensic process. Identifying what a piece of evidence is (classification) identifies the traits to be used for potential comparison. The salience of the features chosen, their alignment between the source (known) and target (questioned), and their appearance due to higher-order systematicity all allow forensic scientists to reach their conclusions; they also explain why exclusions are stronger than inclusions. This presentation will review the elements of classification and comparison, break down the reasons for their utility, and give the audience a better understanding of what forensic science can and cannot achieve methodologically.
10:10 Pacific Time, 13:10 Eastern
Graham Saunders – Security ink
Bio:
Mr. Saunders has worked for 34 years with S.I.C.P.A as a Customer Technical Service
Representative / Technical Manager. S.I.C.P.A is a trusted security provider and adviser to governments, security banks, high security printers and industry. S.I.C.P.A provides secured identification, traceability and authentication solutions and services.
Mr. Saunders' role at S.I.C.P.A is to provide technical support to security printers that use S.I.C.P.A ink by trouble shooting technical problems and providing expertise in the use of security inks and designs that use those inks.
Before joining S.I.C.P.A in the U.K, Mr. Saunders held the position of Security Inks Laboratory Manager with Bradbury Wilkinson Banknote printers where he formulated security inks for use on banknotes and cheques.
Mr. Saunders has provided technical expertise to the Governments of the U.S.A for Banknote and Passport Redesign and printing as well as other high security documents, to Mexico and Canada for currency printing on paper and polymer substrates and to Iran for Currency Printing.
Mr. Saunders Lives in Fredericksburg Va. with his Wife, two children and a rescued dog
called Albert. When Mr. Saunders is not travelling for work, he enjoys fly fishing and fly tying.
Abstract:
Mr. Saunders presents different types of security inks, how they are formulated and used, and methods of discovery.
11:20 Pacific Time 14:20 Eastern
Judy Hersch, MBA – Change Your Mind…Create New Results
Bio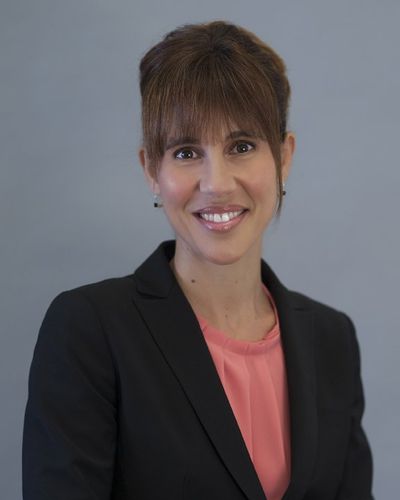 Judy spent 20 years in Corporate America as a Corporate Trainer and Project Manager, consistently working 60 – 80 hour weeks. In parallel, she was coaching part-time as this was her true passion. At that time, she says her limiting belief that you can't do something you love AND be financially free and highly successful kept her in Corporate America for all those years.
Because she continued to burn the candle at both ends, life gave her what she refers to as a few wake-up calls, which were serious health scares that actually took her out of work for some time. Despite these scares, she continued to push herself, justifying her actions with the belief that "you just have to deal with the hardships of life, get over it and move on!" So back to Corporate she went the minute her health showed signs of improvement.
The final wake-up call came when she got the news that her father had been diagnosed with ALS (Lou-Gehrig's disease), a devastating neuromuscular condition affecting the communication between the brain and muscles of the body. This news shook her to her core and drove her to quit her Corporate career so she could help take care of her father.
And that decision probably saved her life. She founded Evolution Solutions, a global coaching, speaking, and training company, which gave her the flexibility to take care of her father while pursuing her passion of helping others unlock their own potential to reach their goals and dreams.
Abstract
This interactive presentation will teach a unique methodology for how to use our brain in new ways to make changes in order to demonstrate a next level of success in such areas as · Innovation · Productivity · Leadership and influence · Resiliency & Change Management · Stress Reduction
 13:00 Pacific Time, 16:00 Eastern Time
Herbert Joe, M.A., J.D., LL.M., B.C.F.E., C.F.C., D.A.B.F.E., D.A.B.L.E.E., F.A.C.F.E.
Bio
Herbert Joe is a Board Certified Forensic Examiner with 4 degrees, including 2 science degrees and 2 law degrees. He is also Graduate Faculty (Law) at the University of Phoenix, a Registered Patent Attorney, and a 2015 M.S. degree candidate in Cybersecurity. As managing partner of Yonovitz & Joe, L.L.P., his firm has analyzed 1000s of audio, acoustic, voice and video recordings in the past 32 years.  He has testified in state and Federal courts in civil and criminal cases throughout the U.S. and overseas as an expert witness in forensic audio, acoustic, voice and video evidence, as well as an expert in patent law in patent infringement cases. Clients include all levels of state and Federal governmental entities, law firms throughout the world, Fortune 100 companies, Public Defender's Office throughout the U.S., etc. Mr. Joe conducts forensic research, has co-authored peer-reviewed publications, has given national and international presentations and consulted for CSI: Miami, Dr. Phil, ABC, BBC, FOX, AP, TMZ, and People Magazine. Recent high-profile cases include State of Florida vs. George Zimmerman.
Abstract
Forensic Authenticity Analyses of Audio, Acoustic and Video Evidence
14:20 Pacific Time 17:10 Eastern Time
Dr. Michael Caligiuri – Effects of Dementia on Handwriting
Bio:
Dr. Caligiuri attended the University of Wisconsin, Madison where he received a Ph.D. in the neurosciences with an emphasis in human motor control and movement disorders.  He has published over 120 research articles on disease and drug-related effects of movement including handwriting and co-authors the book 'The Neuroscience of Handwriting: Applications for Forensic Document Examination".  For over 30 years, his research has been supported by grants from the VA, NIH, NIJ, and several private foundations. He served as member and on the editorial board of NIST's Work Group on Human Factors in Handwriting Examination.  His research over the past 10 years has focused on handwriting kinematics to enhance our understanding of cognitive, neuromotor, and behavioral sources of variability in handwriting and the FDE decision-making processes.
Abstract:
Dr. Caligiuri will present the effects of different forms of dementia on handwriting.
 October 2, 2020
 10:10 Pacific Time, 13:10 Eastern
Loren Vogt, Esq. – Setting the foundation for evidence
Bio
Lauren Vogt is an attorney at Rizio Lipinsky whose practice focuses on personal injury and employment law. She received her Bachelor of Arts in both Political Science and Criminal Justice with a minor in Psychology from California State University of Fullerton. Ms. Vogt also received her Juris Doctor from University of La Verne, graduating Magna Cum Laude.
While at the University of La Verne, Ms. Vogt was the Editor-in-Chief of the Journal of Law Business and Ethics and competed and placed in 2 National Moot Court Competitions. Upon graduation, she began working as a law clerk here at Rizio Lipinsky, serving as a zealous and loyal advocate for our clients and striving to conduct herself, at all times, with dignity, courtesy, and integrity.
Abstract
Understanding the foundational basis for an opinion. For your opinion and testimony to be admitted into evidence, the proper foundation mus be laid to establish the validity and provenance of the evidence.
11:20 Pacific Time 15:20 Eastern
Doug Cobb – Examination of Paper
Bio
Doug Cobb is a Paper Scientist and Document Security Expert with over 28 years of professional experience. He provides technical investigations, analysis, reports and testimony towards the resolution of conflicts involving disputed documents, including wills, trusts, checks, contracts, deeds, mortgage documents, prenuptial agreements, voter registration forms, and ballot cards. He specializes in the investigation and analysis of substituted documents, dating paper, suspect documents, identity theft, alterations, and altered medical records and forms.
Throughout his career, Doug has worked in over 50 paper mills and has developed unique paper solutions for companies such as Hewlett Packard, Xerox, Cannon, McDonald's, and Deluxe Check. He has developed new science-based methodologies to eliminate document fraud and improve document security, including processes to determine if questioned documents come from the same source or paper.
Doug earned his Bachelor of Science degree in Forest Products, with a specialization in Paper Science and Engineering from the University of Minnesota. He is a frequent invited speaker at professional organizations for document examiners and handwriting experts; including training sessions on topics of paper and print characteristics, and legal document security. Doug has developed two patent-pending technologies for advancements in forensic document examination and legal document security.
Abstract
Doug will present new research on the topic of paper identification.
13:00 Pacific Time 16:00 Eastern Time
Hal Stern – Statistical techniques
 Bio:
Hal Stern is a Professor of Statistics at the University of California – Irvine. Hal is known for his research in Bayesian statistical methodology and model assessment techniques, and his current areas of research include applications of statistical methods in psychiatry and human behavior, atmospheric sciences and forensic science. He received his BS degree in mathematics from the Massachusetts Institute of Technology, and MS and PhD degrees in statistics from Stanford University.
He has significant experience in addressing the role of statistical methods in the practice of forensic science. He currently serves on the Advisory Committee for an Arnold Foundation funded American Association for the Advancement of Science (AAAS) quality and gap analysis of the forensic science literature. This two-year project is setting up teams to review the literature in ten different forensic fields. Stern also served on the NIST-NIJ Expert Working Group on Human Factors in Latent Print Analysis, which assessed the effects of human factors on forensic latent print analysis and recommended ways to reduce human error at various stages in the interpretation of latent print evidence.
Abstract:
Every expert has encountered statistics, measurement, or likelihood ratios in their work at some point, or even on a daily basis. Professor of Statistics Hal Stern is the Director of the Center for Statistics and Applications in Forensic Science (CSAFE) will present some of the research and findings that he has found in researching statistics and it's use in forensic science – specifically in pattern evidence.
14:10 Pacific Time 17:10 Eastern
Nick Rishwain, JD – Testifying over video conferencing
Bio
Nick Rishwain, JD, is the Vice President of Client Relations & Business Development for Experts.com, and primary author of the company blog. Formerly a local government employee, Nick was frustrated with the inefficiency that plagues government and bureaucracies at all levels. With a passion for law and technology he took a position with a legaltech company, Experts.com, where he has been able to use his legal education to make litigation more efficient and cost effective. Having been in the legaltech field for nearly 10 years, Nick has a deep desire to improve access to justice and lower the cost of legal services through the use of technology and collaboration.
Nick is fully immersed in legal technology professionally and personally. In his own time, he is the co-creator and co-host of a live video legal technology show called LegalTechLIVE. The show has been online for more five years and presently focuses on legal technology startups. The show promotes the legal technology startup journey. Nick is proud uncle of three nieces and one nephew. He is also an avid dog lover.
Abstract
Remote deposition performance. Presentation and appearance as the focus for communicating your expertise, appearing authoritative, and maintaining your credibility. We can take many of the issues outlined in the blog post we did here.